Good Sunday Morning, Freethinking Friends! Welcome to the Sunday Service!
As I am a patriotic American with blood that is red–but sometimes other colors, too, if it gets out of me…I take my civic duties quite seriously, so today I'm making a patriotic post.
I know the nation's Founders didn't know exactly what they were saying when they said "ALL….EQUAL," in the founding documents, but they DID SAY IT, and that gives us the ground upon which we stand when we demand our equal rights–no matter who we are, no matter what books we like, no matter which characters are in them, no matter which songs we sing on Sunday….(Here's a good one. Please turn in your hymnals to [OPEN LINK].
Amen, William. Groovy.)
As an out-of-the-closet atheist, I think it's important to advocate for laws, policies, and practices in government entities and in the community infrastructure that insure and protect the civil and human rights of ALL.
My atheist identity, like my identity as a woman, has been targeted for harassment, for threats, for oppression, for denial of rights–for INEQUALITY as a person, as a worker, and as an American.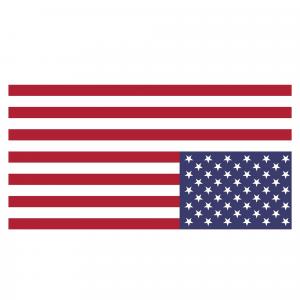 I stand at the intersection of these two identities as the most-hated of all identities in the USA–none of which erases my privilege as a white woman. For me, the reason the hatred matters is because of who the haters are and what their goals are in the local community, Michigan, the USA, and globally: my focus is always on human and civil rights.
I read a lot on these issues. Below are a number of links to articles with more information about some of the reasons for my concerns.
American Christianity Is A Threat to Democracy
If we want to save American democracy, we must have a very difficult conversation about evangelical Christianity
Media Misrepresentation: Most Americans Think of Christianity as Harmless "Thoughts and Prayers"
Journalists Should Stop Scratching their Heads about Evangelical Trumpism, Admit White Evangelicals are Illiberal Christians
Christian Dominionism: A Beginner's Guide by Chrissy Stroop
At the Intersection of Woman & Atheist
Secularism is a feminist issue
After 25 years as an outstanding faculty member, the white male Superintendent of Adrian Public Schools directed me to "never again identity myself as an atheist" as an employee, and "never again define 'feminism as gender equality" during instruction. In 2019.
Nevermind the irony of such directives to a career advocate of LGBTQ rights. The fact that he felt that he could make such a directive showed me that Lenawee county may be leading the way in the trend toward America as Gilead. I retired rather than have my identity erased and forced to lie about a central concept in my field.
After I left, I asked a student who identifies as LGBTQ and an unbeliever, "Is there anyone at school that you and other students know you can turn to protect your rights?"
He said, "No. We just don't talk about it anymore. We just gave up."
As an atheist citizen of Lenawee county, I feel it is my civic duty to advocate for equality for Unbelievers, especially for youth, because these rights are guaranteed by law, and unless freethinkers (and "nones" and liberal religious believers and those who value democracy in general) participate in democracy and support policymakers, candidates, legislation, policies, and practices on the ground, the slide toward Gilead will continue to gain steam.
How Many Words Do Women Speak in the Bible?
Reasons for Optimism
In U.S., Decline of Christianity Continues at Rapid Pace
Who Is On Our Team?
We have some great teammates who work hard every day to protect the rights of freethinkers, LGBTQ fam, and many others with identities who are targeted for inequality. I joined these groups because A) I want to know what's going on beyond what I can see locally; B) I want to participate in the fight for equality for unbelievers; C) these orgs need funds to fight for our rights in the courts and legislatures.
Freedom From Religion Foundation
There are lots of other worthy orgs who are working to insure and protect rights, and it's not my intention to say how anyone should participate as a citizen or which groups to $upport, but to invite and encourage you to do so, if you haven't already, because we lose ground daily under the current regime.
If you join or donate to a worthy org at this time, you can play this tune in the background, as the "offertory," if you like….
Thanks for coming to today's edition of the Sunday Service at Citizen Teacher, friend.
Peace & Love.
See you next week!
---
lisa eddy is an atheist, writer, researcher, educator, advocate,  musician, and gardener.
On Twitter: @lisa_eddy
On email: lisagay.eddy1@gmail.com