In How To Be An Antiracist, Ibram X. Kendi uses these definitions; so will I:
Racist: One who is supporting a racist policy through their actions or inaction or expressing a racist idea.

Antiracist: One who is supporting an antiracist policy through their actions or expressing an antiracist idea.
The antiracist idea I am advocating for today is cultural antiracism, specifically, linguistic antiracism (language-based antiracism).
In Chapter 7, "Culture," Kendi provides definitions:
Cultural racist: one who is creating a cultural standard and imposing a cultural heirarchy among racial groups.

Cultural antiracist: one who is rejecting cultural standards and equalizing cultural differences among racial groups.
Languages and Cultures
All human languages are valuable tools for communication. My small-town, midwestern, American English language is no better or worse than any other languages: not the Spanish language, not ASL (American Sign Language), not AAVE (African American Vernacular English), not Creole languages; it is equal to all other languages. My English is no better than any other languages or any other Englishes. All language is valuble for human communication.
I have heard many White people express racist sentiments when they encounter other languages. For example, I cannot count the number of times that White girls walked into my high school classroom, which was across from the restroom, and declared contemptuously, "Those girls need to speak English!"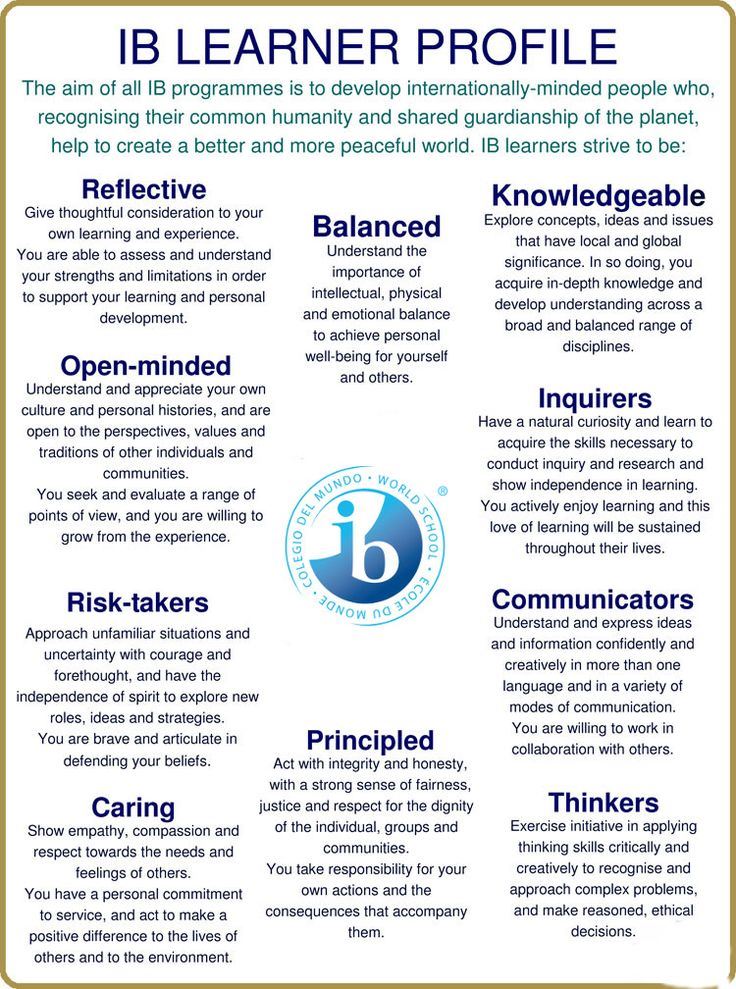 Antiracist Language Policies At School
Each time I heard this linguistically racist statement, I would explain to the student that every student in a public school has the right to their home language, and that instead of trying to impose linguistic conformity on others, students might explore ways to deal with their feelings of discomfort when exposed to cultures different from their own.
After the district joined the IB World Schools network, I could ask students to reflect on their view of non-English languages through the lens of the IB mission statement, in which, "other people, with their differences, can also be right." I could ask, "Does erasing someone's right to their home language reflect the ideas behind the IB Learner Profile?"

Also, I modeled linguistic antiracism by using media (video and audio) in lessons that exposed students to many non-English languages as well as many non-standard forms of the English language.
IB World Schools are required to develop an antiracist language policy that reflects the organization's own, which begins by stating:
International Baccalaureate is committed to supporting multilingualism as fundamental to increasing intercultural understanding and international-mindedness, and is equally committed to extending access to an IB education for students from a variety of cultural and linguistic backgrounds. With these aims in mind, the IB has, instituted its language policy to provide a framework that will ensure that the IB's values and aims in relation to multilingualism and access are reflected in the organization's activities.

IBO Language Policy
As an IB Language teacher, I participated in the development of the APS Language Policy. I am glad to have helped to create this antiracist policy, and I hope that practices across the district reflects its antiracist stance.
Linguistic Antiracism At Home
How many languages are spoken in your home?
The simplest, easiest way to break down our own linguistic racism and prevent it from developing in our children is to hear other languages.
As a parent, I wanted to prevent linguistic racism from taking hold in my children, and I am an insatiable musicophile and dancer, so I played music in languages other than English in my home every day when my children were young.
The only world language that was offered to my graduating class of 79 students at Grass Lake High School was German, and I wasn't interested, so I didn't encounter another language until I was age 24, taking Spanish at Kellogg Community College as a requirement for a 4-year degree. My teacher explained that she was raising her children to be bi-lingual, so they spoke either English or Spanish each day: Monday English; Tuesday Spanish, etc. I thought, "That's brilliant!" but I wasn't going to walk out of Spanish 101 as a bilingual speaker, so I decided that I would do what I could with my limited knowledge and non-existent travel budget: immerse myself and my children in the world's languages through music, which at that time was available for free on cd at the public library.
By the time my kids were in elementary school, we had moved to Adrian, where we had Spanish-speaking neighbors, and although I had forgotten most of the language I'd learned at KCC, I retained an appreciation for and interest in the cultures of Spanish-speaking peoples, so I was excited that my children would be exposed to both, and I hoped that they'd become bilingual.
That didn't happen, but also what didn't happen is that my children didn't develop prejudices against any languages or fall prey to claims of superior/inferior languages. They are nearly 40 years old, and one of them practices and promotes antiracist policies and practices on a daily basis, at home, at work, and in the community, and I appreciate his efforts.
I'm still monolingual, but I'll always value all languages. I listen to many languages over the course of a day or week. With the internet, it's so damn easy, and human cultures are all so beautiful and fascinating, there's just no good reason to deprive myself of such pleasures. One special pleasure for me is listening to my favorite radio station, KRVS, from Lafayette & Lake Charles, LA, and the primary languages spoken there are French and English, but as you can see from their programs (if you click the link), listeners will also be exposed to many other languages.
Linguistic Antiracism At Work
Promoting antiracism isn't just the job of teachers and schools. It's work that needs to be done throughout our communities. No matter what kind of workplace one labors in, developing antiracist policies is important groundwork to provide workers a safe, welcoming, and inclusive environment. If you are employed, as you go through your days at work, look at the company's non-discrimination policy and notice how daily practices reflect or fail to reflect the policy, especially as it applies to languages used in the workplace.
Are all languages treated equally? Do all workers feel safe to use their home languages? What assistance is available for non-English speakers in your workplace? If the answers to any of these questions suggests a lack of inclusivity, and if you are a company owner, a manager, a member of a union, or otherwise in a position in which it is safe for you to do so, please consider advocating for non-discrimiation and language-inclusive policies and practices in the workplace.
Likewise, one can advocate for antiracist policy and practice in the community groups in which one participates–groups for sport, recreation, religion, politics, and leisure can all be more welcoming and inclusive by adopting language-inclusive policies.
As I used to tell my students, "No matter the issue, the thing to do is to talk about it. That's how we navigate disagreement in a democratic society."
Dismantling white supremacist policies and practices is an immense task. Nobody can do everything, but everyone can do something. I hope that you, my dear reader, will join the efforts of people of conscience to embrace and promote linguistic antiracism in your home, on the job, and in the community.
Thanks for reading. Be well.
---
Resources Focusing on Linguistic Racism

The pervasive problem of 'linguistic racism'
Free chapter | Linguistic Justice
This Ain't Another Statement! This is a DEMAND for Black Linguistic Justice!
Consultants Advocating for Linguistic Justice
Dismantling Anti-Black Language
Demanding Black Linguistic Justice: An Interview with April Baker-Bell
Even Robert Burns was urged to write in the language of the Oppressor
---
lisa eddy (she/her) is a writer and editor for-hire, researcher, educator-for-hire, youth advocate, musician, and gardener.
Email: lisagay.eddy1@gmail.com